Introduction
The best drones aren't necessarily priced under $200. Some of the best drones under $200 are pretty cool and good for various uses. The majority of drones priced at thousands of bucks like the $6,000 – DJI Inspire 2 aren't always the best of choices either, especially for drone enthusiasts and beginners. As a beginner, you don't need one of those as you could easily lose it to crashes and other mishaps of inexperienced flying. What's good for a beginner is to find the sweet spot. We have taken the time to analyze kids' drones, drones under $100 and drones with the under $500 price tag and we have found that the sweet spot is really in the $200 price range. You not only can get some "pro' features and specs, but you can practice and learn to become a good drone pilot with some of the most functional bodies you can find in a drone that hangs at the lower end of drones in terms of prices. Some $200 drones are even able to do much better than $300 drones. While it is quite a task to find the best drones under each price range, we have taken the effort to bring you some of the best drones you can grab today for under 200 bucks! Let's dive in!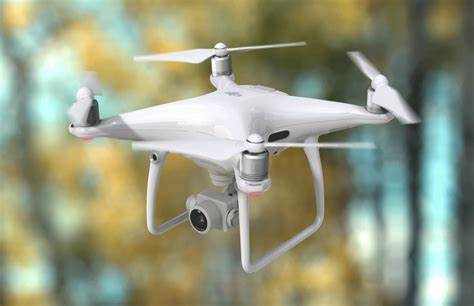 Best Drones Under $200: Low Budget For Great Shots! – Overview List 
Ruko F11 4K Drone – Best Camera

Potensic F181DH –  Perfect Package/Kit

Potensic D80 – Best Hardware

Ryze Tello – For Teens & Learning
Overall Best Drones Under $200?
1. Ruko F11 4K Drone – Best Camera
Reasons to buy the Ruko F11 4K Drone – Best Camera:
Easy to fly and control from afar

Can record Videos in 2K

Quite robust for its price.

Advanced modes

GPS and up to 30 minutes of flight time

Has a stable flight experience unlike other drones under $200

Suitable for Beginners and Kids
Reasons not to buy the Ruko F11 4K Drone – Best Camera:
Could collide with objects especially for beginners as it doesn't have obstacle avoidance features

The camera isn't stable resulting in shaky videos and blurry photos (typical of under $200 drones)
Ruko F11 4K Drone Review
The Ruko F11 is a lightweight drone made for new drone pilots as well as experts. And is one of the best under $200 drones you can find in the market. The Ruko F11 has a variety of options that make it simple to operate even for newbies. The auto-return feature is just one of many features that makes the Ruko F11 drone easy to control. The drone comes with stabilization sensors, which assist it in hovering and flying effortlessly, no matter the level of your experience.
The drone will automatically follow any route outlined by the pilot which is amazing for an under $200 drone. It also has a GPS function to navigate locations that are not in their initial position when required. It also follows any pilot who turns on the follow-me feature. The drone can be controlled even if it is located up to 3937 feet from the pilot. If for some reason, the drone is beyond the control area, the drone will be able to return to the position it was in when it first launched.
It further can record stunning landscapes better than other drones due to its excellent image quality. The drone can take pictures that have 4K resolution as well as create videos at 2K resolution. Because of the drone's ability to hover steadily and record video, the videos are usually clear. The function of shock absorption assists in keeping the camera in place while recording videos.
If the pilot indicates an area as an object of significance, the drone will then automatically take a picture of the subject, and follow the subject in every direction. The drone can take pictures even when you're not holding the controller, as it can be used to shoot with gestures. It transmits its HD video footage at a maximum length of 1640 feet; however, the maximum transmission range might be slightly below 1640 feet, based on the surroundings and the device that receives the signal.
The Ruko F11 can fly for up to 30 minutes after it's been fully recharged. The drone is equipped with LEDs that display the battery's level. The overcharging protection feature can protect the battery from harm when charging. It takes around three and three-quarter hours to fully recharge the drone.
Ruko F11 4K Drone Specifications
Weight: 520 g / 18.34 oz

Dimensions: 6.9*4.1*3.15 inch (Folding)/17.51*15.94*3.15 inch (Unfolding)

Propeller: 4 x Extra Propeller Blades

Built-in Functions: One button take-off and landing, follow me mode, find the lost drone, gesture capabilities, auto return home, GPS and altitude hold, etc.

Max Flight Distance: 1219M/4000ft

Max Speed: 12m/s

Max Flight Time: 30 minutes (Charging Time: 3.5 Hours, 5V=3A adapter)

Max Flight Height: 120M/393ft

Max FPV Range: 500M/1640.4ft

Detachable Battery: 2500mAh Intelligent battery, Included in the package

Photo: 4K Photo resolution

Video: HD with 2k resolution
Should You Buy the Ruko F11 4K Drone?
On the not-so-good side of the Ruko F11
Although the GPS module indeed does an outstanding job stabilizing the drone when hovering, the drone doesn't come with an obstacle avoidance feature which wouldn't be a big deal for an under $200 drone. The drone is exposed to possible collisions while you're flying it.
The camera on the drone does not have a gimbal stabilizer which can cause the footage to appear a bit shaky. In the context of the cost you're paying for this drone, these issues do not seem to be major issues!
On the brighter side of the Rulo F11…
The drone is made of a high-quality aluminum structure that provides it with outstanding durability in addition to protection against possible mid-air crashes.
The batteries' 2500mAh capacity provides an extremely long time of play, which will be sufficient to capture the footage you need to use for your home videos, or even make a video documentary. The GPS module eases the process of making quality videos. The drone has a variety of intelligent flight features that not only make flying simple but also thrilling. Features like headless mode, one key landing/takeoff and return home, and follow me mode create an exhilarating flying experience. The small controller is comfortable inside your palm and features easy-to-operate controls that make flying drones ideal for those who are still learning the basics of flying drones. Its 4K UHD camera can capture high-quality videos and take crisp stills which you can use to create your selfies on social media. This feature of gesture controls in particular makes snapping photos with this drone more exciting.
Overall, Ruko F11 is loaded with capabilities that knowledgeable drone owners can be happy with. With the cost of this drone, it's the most bang for your price! 
2. Potensic F181DH –  Perfect Package/Kit 
Reasons to buy the Potensic F181DH:
Pretty high definition camera at 720p video with FPV support

Quite good controls

For beginners
Reasons not to buy the Potensic F181DH:
Absence of the "return to home" feature

7 – 8 Minutes flying time (However, it comes with two batteries)

Not the best drone builds

No GPS
Potensic F181DH Review
The Potensic F181DH is one of the drones that Potensic makes for the masses such as beginners and kids who need a starter drone to play around at home and practice flying. It comes loaded with specifications and features that may blow you away for a second especially if you are new to the drone world. It is equipped with the First Person View (FPV) so you can stream real-time streaming video of what the Drone camera is seeing directly onto the display screen on the controller. This makes an even better experience on the flight. Also, it includes an SD memory card with 4GB which allows you to record your flight footage and impress your family and friends in the future!  The drone is extremely easy to fly. It remains stable no matter what you do and the ability to hold altitude is extremely helpful. The time of transmission is instantaneous and there's no lag or anything similar to it. It has a 6-axis system which allows you to place it with greater precision. The camera captures astonishingly high-quality images and the videos you take are sure to look great. Landing and taking off is easy with pressing the button. It is simple to perform aerial tricks and turns using the drone since it has a headless feature.
Potensic F181DH Specifications
Manufacturer specs 7 features (facts only)

Weight: 5.04 pounds

Propeller: 4 x Blades

Built-in Functions: One key 3D roll, headless mode, step-less speed function

Max Flight Distance: 80 – 100 meters

Max Speed: 36 km/h

Max Flight Time: About 7 minutes (comes with two batteries so 14 tops)

Max Flight Height: 30 meters

Battery: 3.7V 750mAh Li-Po Batteries (Comes with two; 1 outside, 1 equipped)

Photo: 2 MP, 1080p HD Camera
Should You Buy the Potensic F181DH?
Potensic is one of the well-known brands and they have a pretty solid reputation, well after DJI. The Potensic F181DH is a quadcopter that gives the user a feel of what a high-end drone such as under $500 and $1000 drones can do. However, it makes some pretty impactful sacrifices exchanging quality for more features and specifications. 
In conclusion, it comes at a good price and gives value for money. Drone makers are constantly under pressure to make sacrifices and break price bounds as they seek to provide the best at cheaper prices. That could sound easy, but is not a feat that could be said without a pinch of salt to tech companies like Potensic. The best way to decide is to look out for what you want, if you find its features and specifications great for your use, especially if you just want to learn, this could be a starting point as the many drones on this list are for practice and learning; a sort of initiation into drone piloting. 
3. Potensic D80 – Best Hardware 
Reasons to buy the Potensic D80:
Good for beginners (easy to learn and fly)

Comes with GPS

Average flight time and good performance

Decent camera
Reasons not to buy the Potensic D80:
Flight time short comparatively

Short flying range
Potensic D80 Review
The Potensic D80 Drone gives users the chance to experience flying with an easy-to-use drone. This is a budget-friendly drone for beginners that has superior features. With the Potensic D80 Drone, it comes with 10 minutes of flight time, and a range of 300 meters. The high-quality camera takes clear still images. It also has a dual GPS positioning system that guarantees the safety of your flight. All buttons have been marked so that beginners can learn to fly a drone using this quadcopter. This is a versatile drone with solid construction. The exterior is built to last such that it can withstand several minor crashes without causing damage. The buttons are all clearly labeled, which allows novices to fly it with ease. Potensic D80 is a stunning drone that is suitable for both new and experienced pilots. The innovative GPS flight-assisted mode makes sure that you aren't lost in the location of the drone. The Drone is suitable for aerial videography and photography thanks to the high-speed transmission feature. You will be able to experience an instant feed of stunning landscapes that are clean and clear. The camera on this drone works perfectly and allows users to see what their drone is seeing. Its 3.7v 100mAh battery functions as an energy-efficient system that can power the drone for 8 minutes. The charge time for each battery is between 60 and 90 minutes. Since the battery can be removed it is possible to purchase additional batteries and then use them as needed when the primary dies out. It is simple to charge batteries by connecting the charger directly to the battery. With the purchase of additional time to fly, you will be able to enjoy the breathtaking live-time view for longer.
Potensic D80 Specifications
Weight: 3.0 pounds

Dimensions: 16.6*5.1*11.1 in (case)

Built-in Functions: Camera for Adults, 1080P Live Video Drone, with GPS, Strong Brushless Motors, GPS Auto Return Home, Follow Me

Max Flight Distance: 1000ft

Max Speed: 25 mph

Max Flight Time: 16-20mins

Max Flight Height: ≥2600ft

Battery: 1800 mAh

Camera: 2K 
Should You Buy the Potensic D80?
Few drones have two global positioning system (GPS) features that allow for flawless flight. The Potensic D80 Drone has a Wi-Fi-connected camera, which allows you to use it from a mobile device. It also has top-quality features, making it a complete drone. It comes with the "follow-me" feature, which few drones under $200 have. When it comes to flying it, you can get different speeds based on the speed you'd like to fly the quadcopter. This drone for beginners is a beginner-level drone that lets you practice flying a drone. Thanks to the sturdy exterior of the drone, you will be able to survive minor crashes without harming the drone. If the drone is damaged, it is easy to obtain spare parts to repair damaged parts from Amazon and other places. The gyroscope enables the drone to reach the ability to hold altitude and stay at the same level. When you press the return Home button, you will be able to retrieve your drone if you let it fly away from your immediate view. The LED lights let the drone fly at night, as it is much easier to see it with bright lights beaming from it at night time. This is a complete drone with great performance and also comes with an option that returns the drone to the launch site to prevent it from being lost. This Potensic D80 is an entry-level quadcopter that lets users learn to fly drones. It comes with advanced features that allow you to fly it even in moderately windy conditions. It's a great investment if you believe it has all the features you want in a drone for the price.
4. Ryze Tello – For Teens & Learning 
Reasons to buy the DJI Ryze Tello:
Low on Budget

Easy to Fly with its mobile app

You Can program it

Has nice flight modes

Stable flight under good weather

Decent Image quality
Reasons not to buy the DJI Ryze Tello:
Not so good Video, often Pixelated and Low Quality

Has no GPS Function

Can't Fly Far; Limited Range
Ryze Tello Review
This is the thing, the Ryze Tello isn't for you if you're looking for a drone to shoot photos or videography. It's not suitable for any kind of long-distance flight. If you're looking to take photos then you may require at least thirty minutes of flight time, and drones like one like the DJI Air 2S are much better at that. However, it is an excellent choice if you are just beginning your journey as a drone enthusiast and want something under the $200 price tag to get started with. If you just want to fly around your neighborhood for a relaxing experience with no videography, the Ryze Tello makes for a good choice. It can take decent pictures but not so good videos. So, some pictures will not be too bad. The Tello has a maximum speed of 8 miles per second or 17.8 mph, which means that you'll need to make sure that the winds are not higher than this number to ensure it can fly. Otherwise, you'd be forced to chase the drone after it has been snatched by the wind. If you do lose it and it crashes, that's just $99 away, so it shouldn't cause much concern when compared to a $1,000 drone. The Tello can fly at a maximum distance of around 100 meters. It is powered by one battery that gives it an average of 13.3 minutes to fly. The Tello is a simple drone and it can be controlled using the device you have, such as your smartphone. Most of the best under $200 drones are quite capable of this as well. However, we have to inform you that the app isn't compatible with many devices, so you should look into it. It comes with cool flight modes designed specifically for you. All you have to do is turn on the mode, and the drone begins to do that routine, like flying around you to capture photos automatically which is quite cool for an under $200 drone.
Specifications
Weight: Approximately 80 g (Propellers and Battery Included)

Dimensions: 98×92.5×41 mm

Propeller: 3 inches

Built-in Functions: Range Finder, Barometer, LED, Vision System, 2.4 GHz 802.11n Wi-Fi, 720p Live View

Port: Micro USB Charging Port

Max Flight Distance: 100m

Max Speed: 8m/s

Max Flight Time: 13min

Max Flight Height: 30m

Detachable Battery: 1.1Ah/3.8V

Photo: 5MP (2592×1936)

Video: HD720P30

Format: JPG(Photo); MP4(Video)
Should You Buy the DJI Ryze Tello?
We've discussed several pros and cons of the tiny drone, so is the DJI Tello worth the price? At a glance, the DJI Tello is definitely worth the money and is the most affordable drone that costs less than $100. This may be a list for best drones under $200; the Tello surely cuts and has a lot to offer. It is priced at a reasonable amount and is among the most reliable within the price bracket. Many drones within the price range do not provide the features or specifications offered by Tello. Tello. To get started, all you require is a WiFi device to download the mobile app and you're ready to go. You don't need to work out the intricate controller or other flying accessories. If you're more tech-savvy, you can make your drone fly in certain ways, and that's also great for children who are learning to code since the Tello is programmable. If your kid knows a little code, they could program the drone to make certain movements much like a pre-programmed mode. The weight of this drone could be both good and bad depending on whether you are flying indoors or the kind of weather you fly in. Try to avoid flying it during windy conditions. The battery life is impressive as well. While it's missing a GPS, it does a decent job of keeping its position and returning to the location of its landing.
Best Camera Drone Under $200 For Photography
Ruko F11 (has the best camera (4K UHD Camera)

Eachine E520 GPS – 4K cam

Holy Stone HS165

Hubsan X4 – 1080p HD
Best Under $200 Drone for Kids
Ryze Tello – Teens & Learning

Syma X8 Pro: High-End Toy Drone

Hubsan H502s Desire: Reliable Toy Drone

Udi U818: Available Everywhere
What's The Best An Under $200 Drone Can Do For You?
These drones are great for beginners and an excellent place to start, however, they can't be relied on to capture high-end photography. To do that you'll have to look at the DJI Mavic Mini. It is the least expensive photography drone I'd recommend. It starts at $399 and takes spectacular pictures and videos. However, the DJI Mini 2 is a more capable option and for $500, it is the way to go. But we get it, you are here because you'd like to get something for less than $200. No worries we have you covered with our top five drones for less than $200.
What to expect from these drones is probably lightweight, a little cheaper on the materials but comes with standard features like GPS, a stable camera with decent quality as well as FPV support. You can expect a few of the best drones under $200 to have a robust build and flying time of up to 30 minutes (only a few). Most drones at this price range are either for absolute beginners or kids who just want to play and learn for the fun of it. They are not recommended for professional work though they can be used for testing and other minor tasks. Under some wind, they tend to "fly away" and get lost. 
It's crazy about pros and cons which is why you need to know what you want and get the drone with those features and specifications. Forget about the rest. Of course, these are generalizations and the few we have listed and reviewed here should get you started. Have fun flying!